There are many accountants all over the world in various industries and sectors with over 1.3 million in the US according to the Bureau of Labor Statistics alone. Despite the many stereotypes of accountants, there are many people who pursued accounting whether it be in TV & Film characters or even real-life celebrities! Here we've compiled a list of all our favourite accountants in popular culture.
Accountants in TV
Ben Wyatt ­– Parks and Recreation
Power hungry and determined to reach the top, Linda Ferguson played by Beth Dover, is the accountant/VP for Management and Corrections Corporation (MCC) and is portrayed as a cold and heartless person whose goal is to climb the corporate ladder and save the prison as much money regardless of the inmates and who it hurts.
Henry Grubstick – Ugly Betty
investment in Starbucks in 1998.
considered a career in Insurance. He then became close friends with fellow guitarist Keith Richards and Brian Jones and quit his degree a year in and pursued music instead.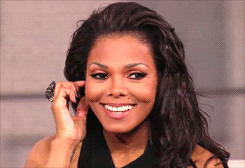 become a chartered accountant and to find out what working in accounting is like check out our careers advice page for employees and career guides.